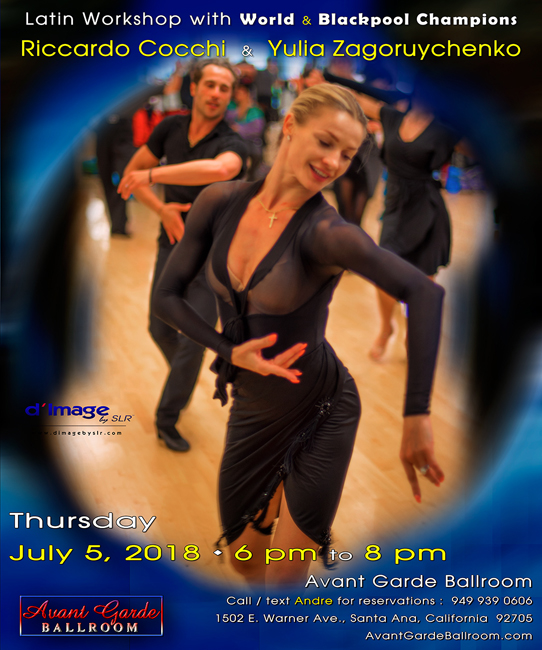 ****
You can join this workshop for $125/person
Check the Master Calendar for current Avant Garde Ballroom Workshops.
Avant Garde Ballroom offers workshops with visiting winning professionals in Latin, Smooth, Standard, Swing and Argentine Tango!
Call Avant Garde Ballroom at 949.442.7600 for more details.
***
Avant Garde has the widest variety of dance events in Southern California and we want your suggestions!! Click here for the Suggestion Box.