Erik Cyr
Latin Instructor, Coach & Pro-Am Competitor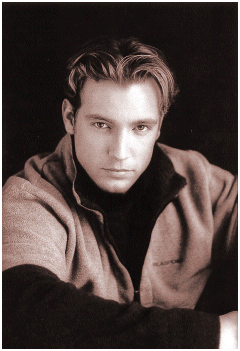 BACKGROUND
Erik started dancing at the age of five and entered the dance competition arena when he was nine. By twelve, he'd won the title of Junior American Style Champion at the North American Dance Competition held in Atlantic City, New Jersey. That same year, Erik started competing in International Latin Style. Since eighteen, Erik's talents and efforts in dancing continuously landed him a spot in the finals of Amateur Canadian and United States Dance Competitions. In 1996, Erik ranked second in the North American Dance Championships.
COMPETITION HIGHLIGHTS
Blackpool, England, United States Ballroom Championships, Ohio Star Ball, La Classique du Québec, North American Championship and Embassy Ball.
DANCE TRAINING
Jean-Marc Généreux, Ruth Ver May, Tona, Rufus Dustin, Ginette Couroyer, Buddy Schwimmer, Nadia & Johanne Eftedal, Wendy Johnson and Ray Rivers.
Participant, Jim Korkoran's video clip

Feature Role, Canadian television shows and major fundraising events

Feature Role, USC short movie, "The Magic Box"

Featured Dancer, Van Dance Creations by Louis Van Amstel

Member, National Dance Council of America

Member, Peta Siddall Foundation

Dance Director, South Coast Ballroom Center, Irvine, CA

Choreographer, USC, Mater Dei High School, Buena Park Elementary, CA

Coach: Avant Garde, Londance, Vivo Dance Center, Dance North County, Champion, South Bay Dance Club, and Club 2005