International Latin, American Rhythm and Smooth
Available for private lessons, professional show, pro-am competition
Below, Melissa with professional partner, Erik Cyr.
TITLES
Canadian National Open Latin Finalist.

U.S. Rising Star Latin Couple of the Year, 2001.

Rising Star Latin Champion: La Classique du Quebec, San Diego Southwest.
Regionals, Texas Southwest Invitational, Pacific Dancesport Championships.

Rising Star Rhythm Champion: Las Vegas Holiday Classic, California Star Ball.

Top Teacher: California Star Ball.
BIO
Melissa began ballroom in her teens after years of ballet training in Los Angeles and New York. She entered professional competition in the International Latin division, then with a new partner in the American Rhythm division, where she won several Rising Star titles.
Afterwards, Melissa started a new successful Latin partnership with Erik Cyr, winning together several Rising Star titles and finalists titles in all major North American competitions. Together they represented Erik's native country of Canada as National Latin Finalists.
Melissa has had many successful pro-am students, including scholarship champions in the Bronze, Silver and Open divisions at the Holiday Classic, Emerald Ball, Embassy Ball, Desert Classic, Las Vegas Showdown, California Open and California Star Ball.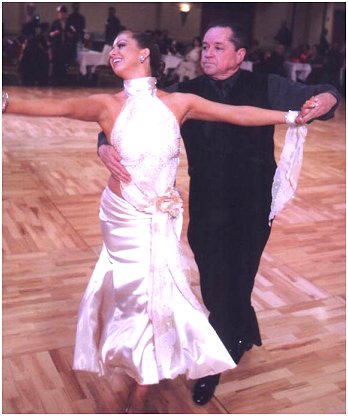 Above, Melissa with student Hall Stubbs competing Pro-Am.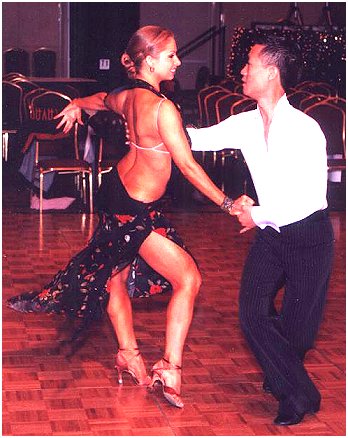 Above, Melissa with student Binh Dang competing Pro-Am.