Latin & Smooth Dance Instructor
Rachel Burstein was born in the former Soviet Union in Tbilisi, Georgia. She has been in the United States for 22 years and is fluent in both English and Russian.
Rachel has been dancing for 17 years and has over 11 years in instructing and coaching dancers of all levels and ages.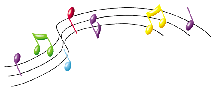 Some of her accomplishments include:
* Currently ranked #5 Top Female Dance Teacher in the USA, by the Dancesport World Series
* 2009 Dancing With The Stars FINALIST
* Two-time Representative to World Championships
* Two time NZ Professional Latin Champion