Zuly Dextre
Salsa Instructor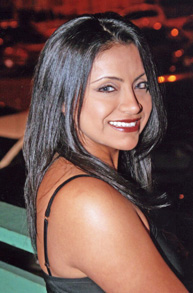 Add style and attitude that will flare up your Salsa dancing!!
Want to develop or improve your salsa dance skills?
Want to look confident and graceful on the dance floor?
Then let Zuly help you...
Zuly Dextre is a well known instructor in the Salsa World.
She has been teaching for over 12 years and would like to share her salsa passion and knowledge with you.
Zuly will help you look flawless and elegant while executing steps. All choreography will emphasize "STYLING".
What you'll learn: